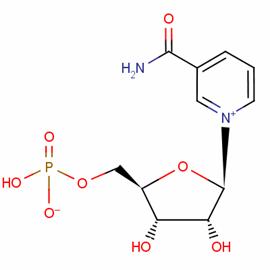 beta-nicotinamide mononucleotide

Product No.: ABT-O12
CAS No.: 1094-61-7
Formula: C11H15N2O8P
Molecular weight: 334.2192
Appearance: a white or almost white crystalline powder
Assay: ≥98%
Application: Raw materials for food, health products.
Nicotinamide mononucleotide is converted into the "nicotinamide adenine dinucleotide (NAD)" substance that is essential for energy metabolism in the body. In mouse experiments, it was confirmed that nicotinamide single nucleotides can activate a gene called acetylase in the body, thereby exerting longevity and treating diabetes.
Package:100g/bag, 1kg/bag, 5kg/drum, 25kg/drum
Storage: room temperature, tightly closed, protected from humidity.
Drum packing: Closed packing with moisture-proof plastic bag or aluminum foil bag inside, packing with carton outside.
Dimensions: 5kg drum: 30cm*30cm*30cm
25kg drum: 35cm*35cm*51cm
For more quality information, please inquire us.