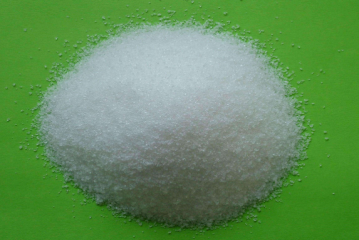 CPAM Used As Sugar with high polymer Flocculant

Product No.: ABT-P0208
CAS No.: 9003-05-8
Formula: C3H5NO
Molecular weight: 71.078
Appearance: a white or light yellow crystalline powder
Packing:
25kg paper-plastic composite bag, or following your demand
Storage: room temperature, tightly closed, protected from humidity.
Product Detail
CPAM Used As Sugar with high polymer Flocculant

Appearance: White Powder
Solid Content: ≥88%
Molecular Weight: 6-15million
Degree of Ion: Low, medium, high
Dissolving Time: ≤60min

Applications:
Macromolecule flocculant clarification and decolorization of syrup in efficient use (witness Aurora Biotechnology composite experimental results)
The establishment of residual toxicity problems are widely used in sugar production of polyacrylamide produced by the rapid growth in demand, so that people of high efficient and nontoxic cationic polymer flocculant. The two copolymers of dimethyl diallyl ammonium chloride and acrylamide has the characteristics of high efficiency and low energy consumption, safety, no two pollution direction just to meet the needs of the sugar.
Synthesis and application of water purification technology service department of Aurora Biotechnology two dimethyl diallyl ammonium chloride and acrylamide copolymer are studied. The effects of the factors such as the ratio of two methyl ammonium chloride and acrylamide monomer, initiator dosage, reaction time, reaction temperature and pH value on the polymerization were included. Method of solution free radical polymerization of water, through a series of experiments, the optimum synthesis conditions of two dimethyl diallyl ammonium chloride and acrylamide copolymer as the polymerization temperature is 80 DEG C; two dimethyl diallyl ammonium chloride (DMDAAC) and acrylamide (AM) monomer mass ratio 6:1 (NH_4) _2S_2O_8; the amount of 0.90g/100g added Na_2SO_3 solution, 0.3g/100g solution, Ce~ (4+) is added to the 0.45mL/100g solution; and pH polymerization value is 7; reaction time is 6.6h.
The treatment effect of containing red sugar juice from the angle of application research of polymer two dimethyl diallyl ammonium chloride and acrylamide polymer, and focuses on the study of the polymerization temperature, DMDAAC and AM monomer mass ratio (NH_4), _2S_2O_8 content, Na_2SO_3 content, Ce~ (4+) dosage, pH value, polymerization the reaction time and other factors on the clarification and decolorization effect, obtained the optimum conditions of dissolving red sand juice clarification decolorization products.
Compared with two commercially available poly dimethyl diallyl ammonium chloride, the synthesis of polymer processing juice color, turbidity, purity three indicators were higher than the commercially available two poly dimethyl diallyl ammonium chloride. Comprehensive research results show that the copolymer of ammonium chloride and acrylamide (P (DMDAAC/AM)) is a kind of effective polymer flocculant.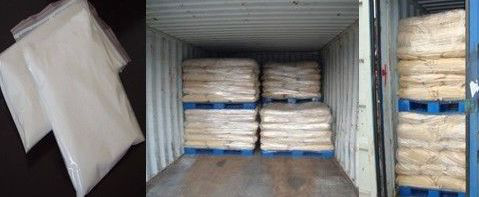 Characteristics
Cationic Polyacrylamide is formed by copolymerization af acrylamide and cationic monomer in linear polymers with decolorization, adsorption. Removal of turbidity adhesive and other functions. Which is suitable for paper sludge dewatering.
Specification
Molecular Weight(million)
For more quality information, please inquire us.