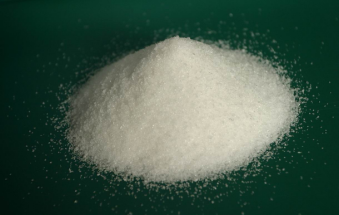 CPAM Used For Coal Washing Wastewater Clarification

Product No.: ABT-P0206
CAS No.: 9003-05-8
Formula: C3H5NO
Molecular weight: 71.078
Appearance: a white or light yellow crystalline powder
Packing:
25kg paper-plastic composite bag, or following your demand
Storage: room temperature, tightly closed, protected from humidity.
Product Detail
CPAM Used For Coal Washing Wastewater Clarification

Appearance: White Powder
Solid Content: ≥88%
Molecular Weight: 6-15million
Degree of Ion: Low, medium, high
Dissolving Time: ≤60min

Applications:
Water purification of flocculation Aurora lab experimental study on the treatment of coal washing wastewater did thousands of experiments, have rich experience in coal washing industry. In general, coal washing wastewater of high quantity, high chroma, high pollution. Laboratory experiments on respectively Aurora ratio of anionic, nonionic, cationic polyacrylamide flocculant of three kinds of organic wastewater treatment, compare the effect are not very ideal. The personnel and the inorganic flocculant with these three kinds of organic polymer flocculant was found that the effect is very good; less amount of organic polymer flocculant, flocculation time is short, alum and solid, fast sedimentation. Through the experiment, it is concluded that the suitable flocculation conditions: 100 mL wastewater with the dosage of 0.001 g, sodium sulfate is 0.06 g, pH is 9.7, the mixing time is 20 min. Under this condition, the removal rate of COD reached 80.5% jianchang. The chroma removal rate of wastewater was 92.9%. Can fully meet the coal washing wastewater. As the coal washing waste water clarifying agent using polyacrylamide on the reduction, the operation cost is greatly reduced.
Characteristics
Cationic Polyacrylamide is formed by copolymerization af acrylamide and cationic monomer in linear polymers with decolorization, adsorption. Removal of turbidity adhesive and other functions. Which is suitable for paper sludge dewatering.
Specification
Molecular Weight(million)
For more quality information, please inquire us.