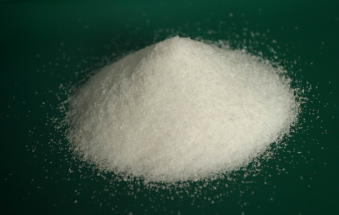 CPAM Used For Brewhouse & Beverage factory Wastewater Separation

Product No.: ABT-P0203
CAS No.: 9003-05-8
Formula: C3H5NO
Molecular weight: 71.078
Appearance: a white or light yellow crystalline powder
Packing:
25kg paper-plastic composite bag, or following your demand
Storage: room temperature, tightly closed, protected from humidity.
Product Detail
CPAM Used For Brewhouse & Beverage factory Wastewater Separation

Appearance: White Powder
Solid Content: ≥88%
Molecular Weight: 6-15million
Degree of Ion: Low, medium, high
Dissolving Time: ≤60min

Applications:
The water quality of Aurora 16 years for many breweries and beverage factory did detect a large number of sewage. Found that the brewery wastewater contains a large number of alkaline detergent, dyes, residues, liquor, pulp and other impurities. High concentration, high temperature, high alkalinity, high COD content. To increase the difficulty of sewage purification. Don't take part in quality Aurora sewage samples from different manufacturers for their experiments in the production process of wheat washing water, steeping water, spray water, washing water, wheat groove water filtration and washing water; saccharification saccharification process; fermentation in the fermentation process of washing and filtering water; filling process in bottle washing and sterilizing water and the cooling water, sewage and other organic wastewater samples the beaker experiment. Respectively adding cationic polyacrylamide ion of 20 type, type 30, type 40, type 50, found that the cationic polyacrylamide ion degree of type 30, type 40, type 50, the molecular weight of more than 10 million, the treatment effect significantly, COD removal rate reached more than 90%, can effectively achieve the purification treatment of organic wastewater in beer factory and, less dosage, low cost. The moisture content of sludge cake was lower in the subsequent sludge dewatering treatment.
Aurora cationic polyacrylamide has been the company's flagship product, ultra high molecular weight witnessed Aurora product strength. Molecular weight can be more than 30 million. Has greatly expanded the field of sewage purification. Aurora has annual production capacity of 30000 tons of polyacrylamide series products, for your timely delivery is our solemn commitment. Aurora technology provide year-round service for VIP customers. Implementation consultant marketing. Welcome inquiry online.
Characteristics
Cationic Polyacrylamide is formed by copolymerization af acrylamide and cationic monomer in linear polymers with decolorization, adsorption. Removal of turbidity adhesive and other functions. Which is suitable for paper sludge dewatering.
Specification
Molecular Weight(million)
For more quality information, please inquire us.