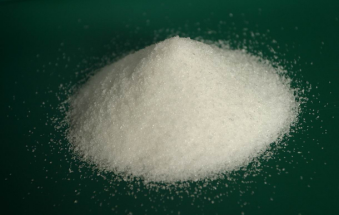 CPAM Used For Slaughterhouse Wastewater Separation

Product No.: ABT-P0202
CAS No.: 9003-05-8
Formula: C3H5NO
Molecular weight: 71.078
Appearance: a white or light yellow crystalline powder
Packing:
25kg paper-plastic composite bag, or following your demand
Storage: room temperature, tightly closed, protected from humidity.
Product Detail
CPAM Used For Slaughterhouse Wastewater Separation

Appearance: White Powder
Solid Content: ≥88%
Molecular Weight: 6-15million
Degree of Ion: Low, medium, high
Dissolving Time: ≤60min

Applications:
Slaughter house is one of the waste water industrial which is heavily polluted and discharge,it contains a lot of fat, protein, blood, feces and sediment, etc.With the implementation of city health project, concentrated most of our city has begun to slaughter livestock, to Shenyang slaughter plant as an example, the daily slaughter pigs 10 thousand, daily discharge of wastewater from nearly 1000 tons. Aurora water purification technology service department in the case of sample customer before detection, slaughter and meat products found Xi wastewater in sewage treatment, COD, BOD, SS, NH3-N, organic oils were generally high. The Tu Xi washing wastewater, wastewater, wastewater and disintegration of visceral cleaning animal manure wastewater containing large amounts of organic matter, water is red brown, with a strong fishy smell. The following is a copy of the data Xi Tu wastewater influent water quality detection:
Item:Wastewater quality(mg/L)
COD cr 2500 COD cr 2500
BOD 1000 BOD 1000
SS 1500 SS 1500
NH3-N 30 NH3-N 30
PH 7-8 PH 7-8
Oil and grease 300 oil 300
Total P 18 total P 18
Coli group 36*1012(unit/100ml)
Technical specialist Aurora water purification company experiment was conducted according to the on-site inspection of the sewage water samples, respectively, in the 4 experiment container add cationic polyacrylamide type 20, type 30, type 40, type 50 in four samples, and with other water treatment chemicals by biological method / membrane treatment, the most ideal type 40 flocculation effect. Not only can the removal of COD, BOD, SS and NH3-N content, but also for the decolorization of the wastewater, and the organic flocculation.
The same is a cationic polyacrylamide, because of its molecular weight, ionic degree, flocculation sedimentation effect is very different. Aurora water purification materials company recommend that you purchase the cationic polyacrylamide before must do sample test, the final purchase of polyacrylamide products more efficient. Cooperate with Aurora water, will provide annual technical service for you and guide the scene, let you more efficient sewage purification.
Since established in 2006, Aurora has been dedicated to developing and supplying various quality cationic polyacrylamide cpam slaughterhouse meat factory waste water. Now, with many products in stock in our factory, we warmly welcome you to buy our quality products. We can offer you the free sample, as well as the pricelist and quotation consultation.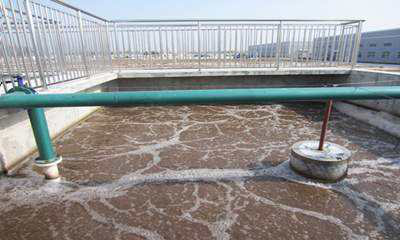 Characteristics
Cationic Polyacrylamide is formed by copolymerization af acrylamide and cationic monomer in linear polymers with decolorization, adsorption. Removal of turbidity adhesive and other functions. Which is suitable for paper sludge dewatering.
Specification
Molecular Weight(million)
For more quality information, please inquire us.